Tooth Extraction

Battleground, WA




There are a variety of reasons a patient might need an extraction. Whether the cause is due to trauma, neglect, or infectious disease, the end results are the same: they all want to maintain the integrity and high level of oral health for the patient. Anxiety is natural for some when dental procedures are concerned but thanks to modern-day sedation dentistry protocols, patients experience a pain-free and comfortable procedure.

The medical term for extraction is exodontia. Wisdom teeth are the most frequently extracted teeth and whether the need for extraction is because of a chipped tooth or the teeth are decayed, when a root canal won't help enough, or diseased does not matter. The procedure remains the same.

Tooth extractions are always considered a last resort in treatment. We always want to preserve the natural tooth whenever possible. If a tooth is extracted, then patients will have to deal with a restorative tooth solution such as a denture or implant in order to maintain that space and the necessary pressure the jawbone needs in order to stay healthy. Come to our office to find out more. Our location is Excel Dental and we are looking forward to treating you today.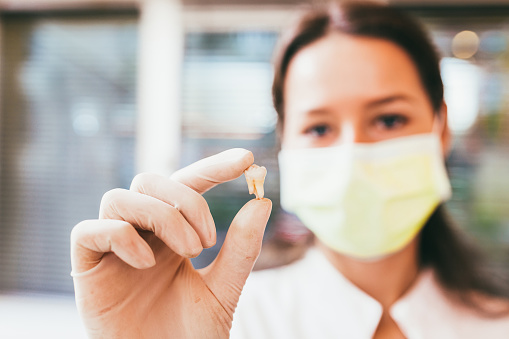 When is an Extraction Appropriate?

There are two main types of tooth extractions. They both remove the teeth from the supportive gum structure but are used for different reasons.

The most common extraction is known as a simple extraction. It is a simple and easy to perform procedure utilizing a solution to numb the gum and tooth so the patient can remain comfortable and in a pain-free state. This makes the procedure smoother because there is no chance of the patient reacting to the sensation, they are feeling in a negative way which could further damage other oral cavity tissue.

The second type is known as surgical extraction and is necessary to extract those teeth which fail to correctly erupt and protrude through the gums. These teeth are known as impacted and remain embedded in the jawbone. When teeth do not erupt in the correct way, it can create a complex set of problems in order to maintain the patient's oral cavity health. It puts undue stress on healthy teeth and makes them shift to different positions and causes them to be misaligned.

During some surgical extractions, teeth will have to be fractured into smaller pieces in order to facilitate the extraction process. This can occur if the tooth is in a difficult place or if the extraction would be too disruptive to the other surrounding teeth.


Are Extractions Considered Restorative?

Extractions can be considered restorative because they do remove a diseased tooth so another solution can be put into places such as dentures or artificial teeth. No matter how the tooth was lost, it is important that the space be filled with an artificial tooth in order to keep the remaining teeth in their proper place.

Come in and talk to us about all the options available. Our office is Excel Dental. We are also available to talk over the phone at this number (360) 369-3930. Call today so we can get started with your extraction procedure.